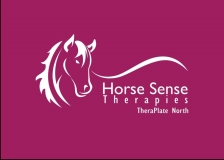 Our second Sponsor of our Working Hunter Show in May is the brilliant Horse Sense Therapies-TheraPlate North which is ran by the lovely Nikki Donaldson.
Horse Sense Therapies-TheraPlate North is a friendly mobile service providing sports massage and TheraPlate treatments.
Sports massage is a hands on therapy to help increase circulation, eliminate toxins, enhance muscle tone, relieve tension, relax muscle spams and increase the range of motion in horses.
TheraPlate is a platform designed for horses to stand on and uses proprietary Vortex Wave Technology (small circular movements) which causes a vortex of energy to travel up through the horse, initiating involuntary muscle contractions. It works from the inside out yielding powerful results and is total impact and concussion FREE. This treatment has proven to be fantastic for conditioning, performance and rehabilitation.
For more information , Please head over to their wondeful facebook page:
URL: https//www.facebook.com/horsesensetherapies/